WoW Emerald Dream Dragonflight vs prototype | Quests | Geography | Video comparison
Published on: 23 September, 2023 | Last Updated on: 5 December, 2023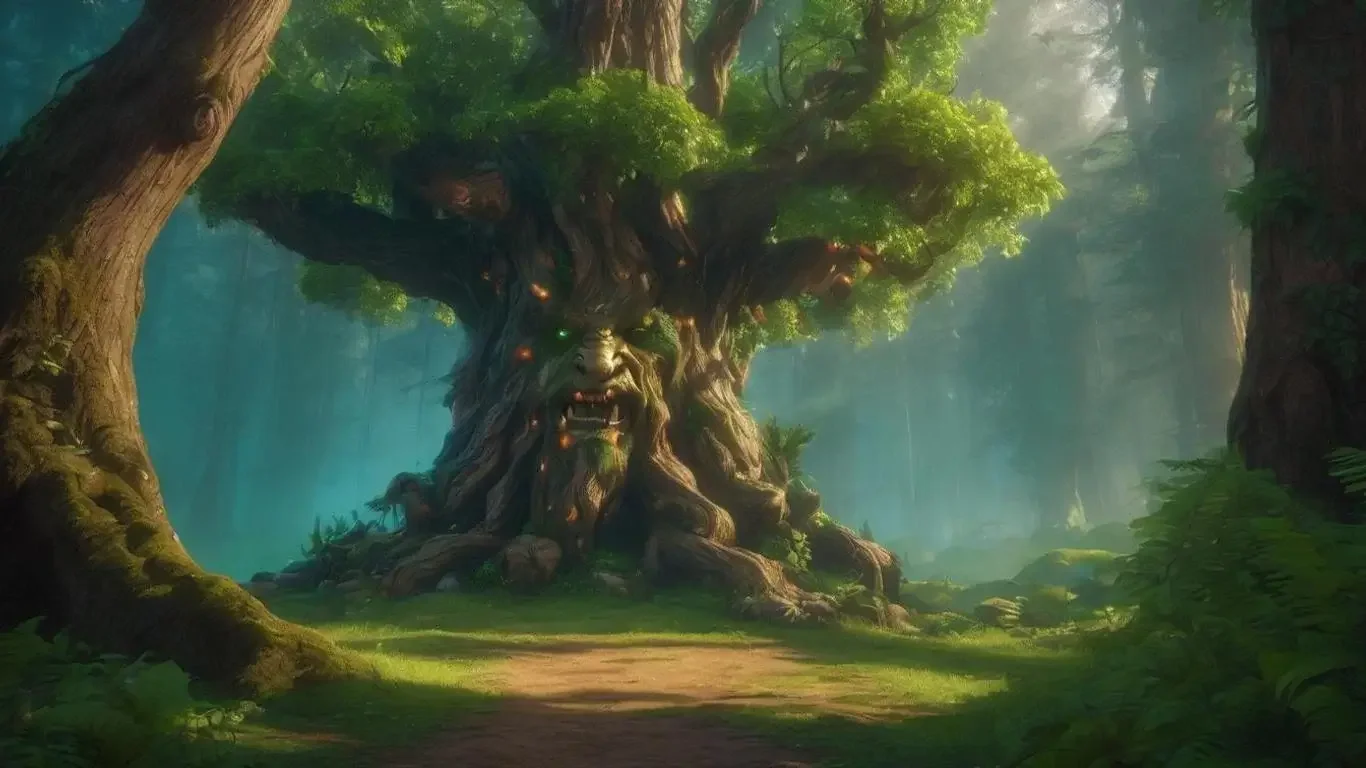 Hey, I get it. You're here hunting for the most detailed guide on the Emerald Dream in the Dragonflight retail. You're probably wondering about:
How to access this location.
How everything functions there.
Which retail patch introduced it.
The loot you can farm there.
Details on the raid.
Info on collectibles and mounts.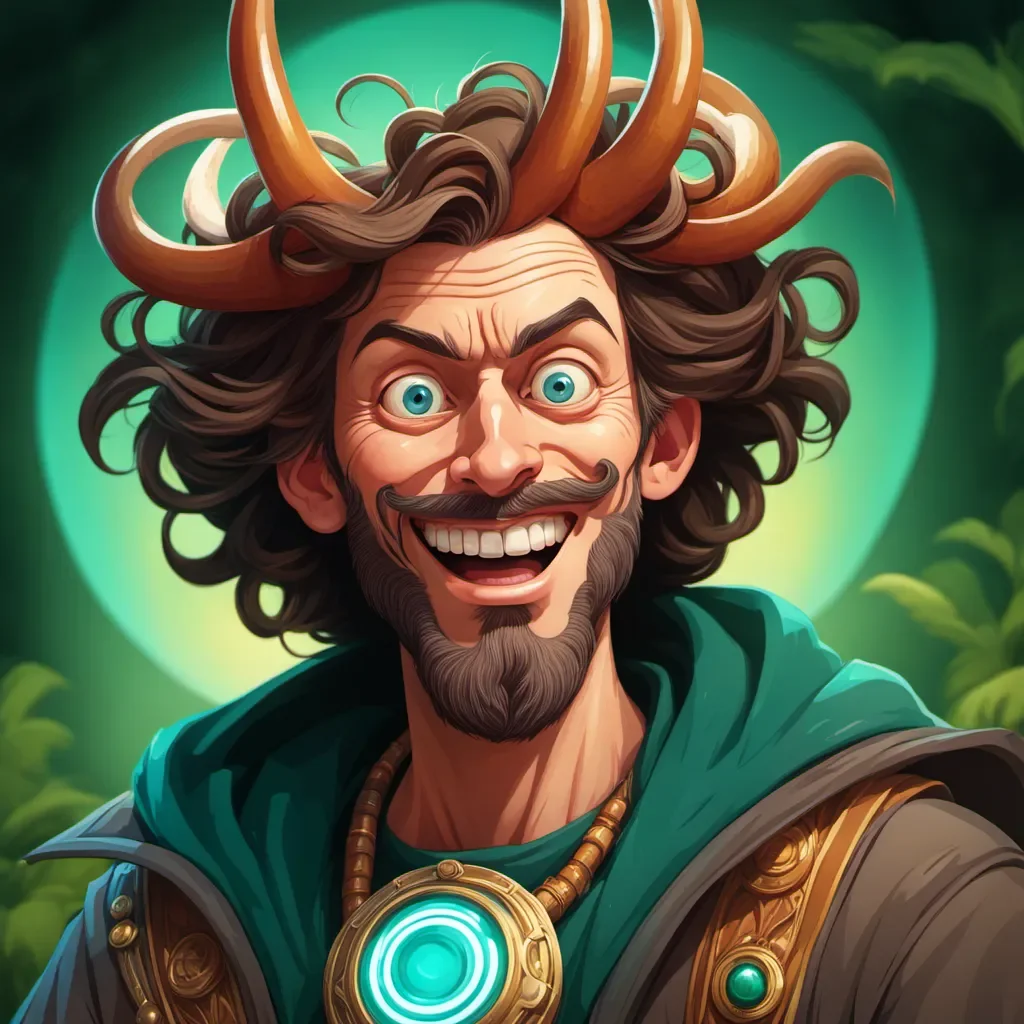 FRESH UPDATE. THIS ARTICLE IS REWRITED FOR MAKING YOU AN ACTUAL INFORMATION ABOUT THE EMERALD DREAM. THE PARTS ABOUT HISTORY HAS MOVED FROM 1 and 2 to the 3 and 4. FOR NOW YOU CAN READ MORE ABOUT DREAM WARDEN's FACTION, WORLD BOSSES AND OTHERS RIGHT NOW!
And I bet only a few of you are genuinely curious about the lore of the Emerald Dream. I get it, and sure, I can spill all the beans on those utility details. But hang on just a second.
Do you realize that the Emerald Dream isn't just any legend… it's the Legend of World of Warcraft? Did you know it was initially slated to be the very first expansion, even before the Burning Crusade? And that much of the original WoW storyline was hinting at those slumbering Druids?
Okay, let's strike a deal. First, I'll dive deep into all the mysteries, history, and fascinating tidbits surrounding World of Warcraft's Emerald Dream, tracing its evolution from initial concepts to the Legion raid and beyond. Heck, I've even got a special video lined up for you.
Also in AmirDrassil raid that is placed at the Emerald dream, you can earn New WoW DF Tier Sets for 10.2.
After that deep dive, we'll jump into the current version of the Emerald Dream, where you'll get answers to those practical questions you have – the ones centered more on gameplay than on WoW's rich lore and narrative.
Part 1: The actual information about EMERALD DREAM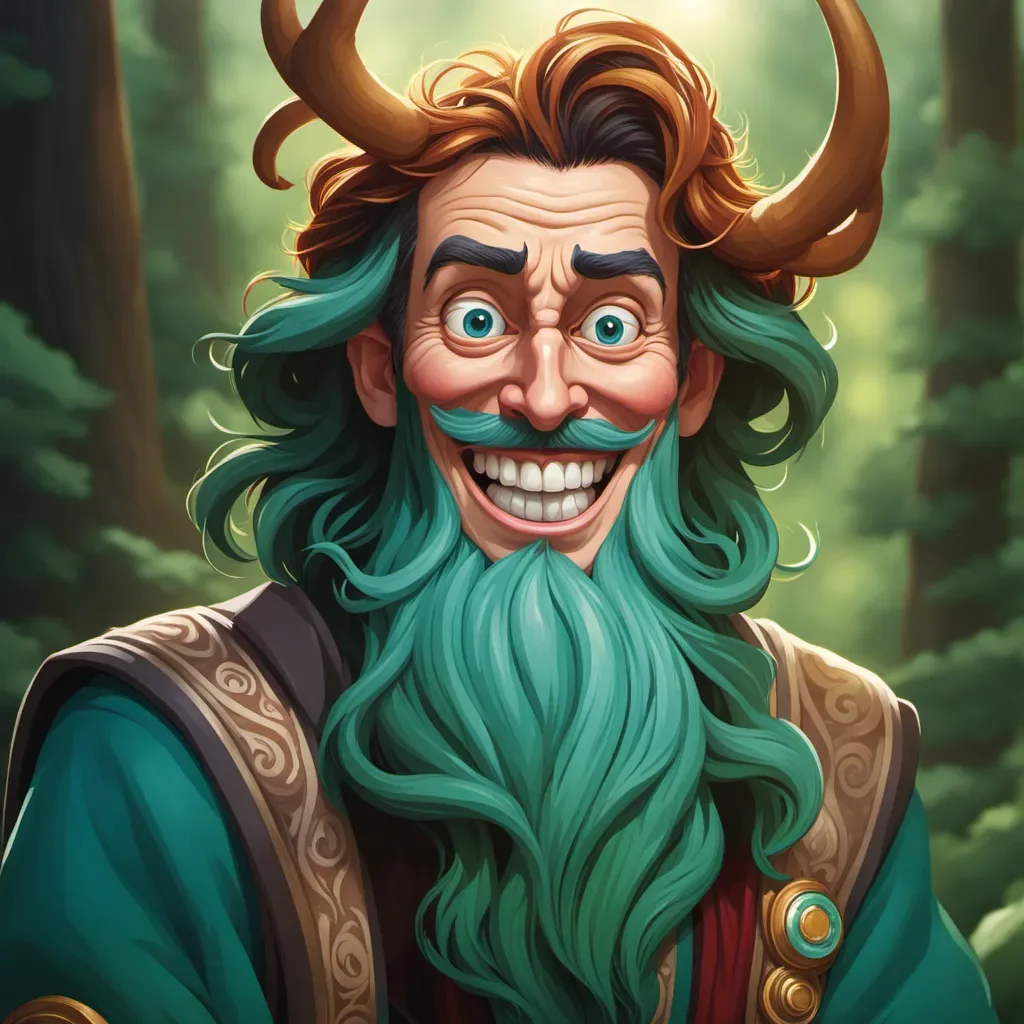 Buy Cheap WoW Gold
WoW Gold: Your Key to Greatness!
Let's talk about the latest buzz in the Emerald Dream, introduced in patch 10.2. This new zone, centered around Amirdrassil, the Dream's Hope, is your gateway to some epic adventures. You'll dive in through dream portals, maybe after a quick detour for some dragonriding glyphs or Drakewatcher manuscripts.
The main attraction? The new world boss, Aurostor, in the Emerald Dream. Gear up and boost your item level, because this boss means business. If you play your cards right, you could snag cool loot like the Slumbering Ursine Talisman or Aurostor's Sleeping Knickers.
There's also a bunch of new Rare mobs to track down. Each has its own special loot and unique location in the Emerald Dream. From Bloodstripe Great Ray to The Apostle, these Rares offer a variety of challenges and rewards from the dream quest with an emerald enclave.
But it's not all about boss battles. You'll be chasing reputation with the Dream Wardens, the new faction in this zone. Complete their weekly quests, tackle world quests, and take part in public events like Emerald Frenzies and Superblooms to boost your rep. These events are key to scoring Dragon Isles supplies and maybe even a new dragonriding mount.
And don't forget to check out the complete guide on Dream Wardens for all the details on their weekly quests, emerald bounty locations, and more. It's your ticket to mastering the Emerald Dream and snagging some awesome rewards. So come pulling weeds together, but remember it's one way porta.
Emerald Dream new world boss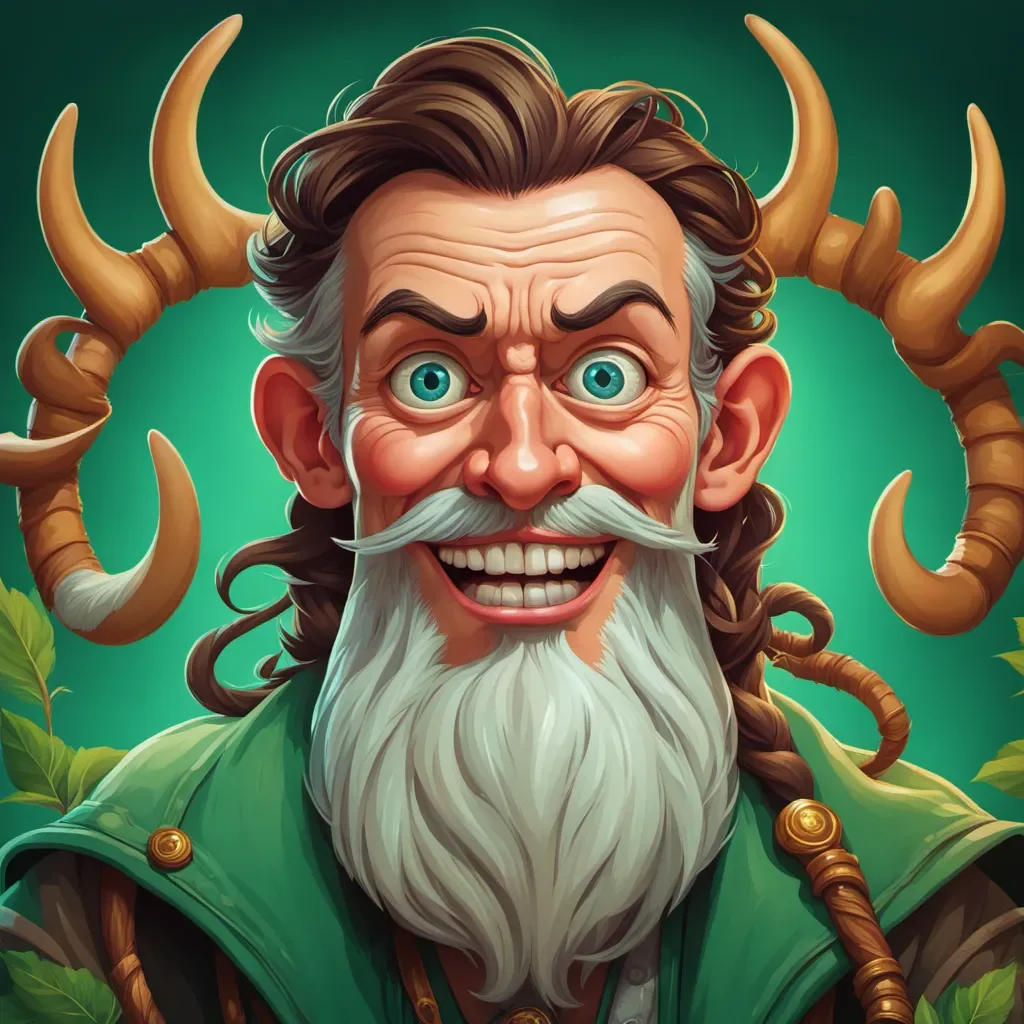 The new world boss in the Emerald Dream zone, patch 10.2 style Aurostor. You're diving into the Emerald Dream, right? Through a dream portal, maybe after nabbing some dragonriding glyphs or scoping out those Drakewatcher manuscripts. The goal? Enter the Emerald Dream, soak up the vibes of this mystic realm of the blizzard entertainment.
Once you're in, you're chasing reputation with the Dream Wardens. These are the cool folks keeping the dream chill. The Emerald Dream zone? It's the new hangout in Patch 10.2, centered around Amirdrassil, the Dream's Hope. That's where the action is with a new weekly quest full of dream infusion!
And here comes the big news – the new world boss! This boss is a big deal in the Emerald Dream. You're gonna want to gear up, maybe boost that item level a bit, because this boss isn't messing around. It's like the cherry on top of the Emerald Dream experience, offering unique challenges and some sweet rewards for your druid flight form.
You can obtain the following things from him.
Emerald Dream new Rares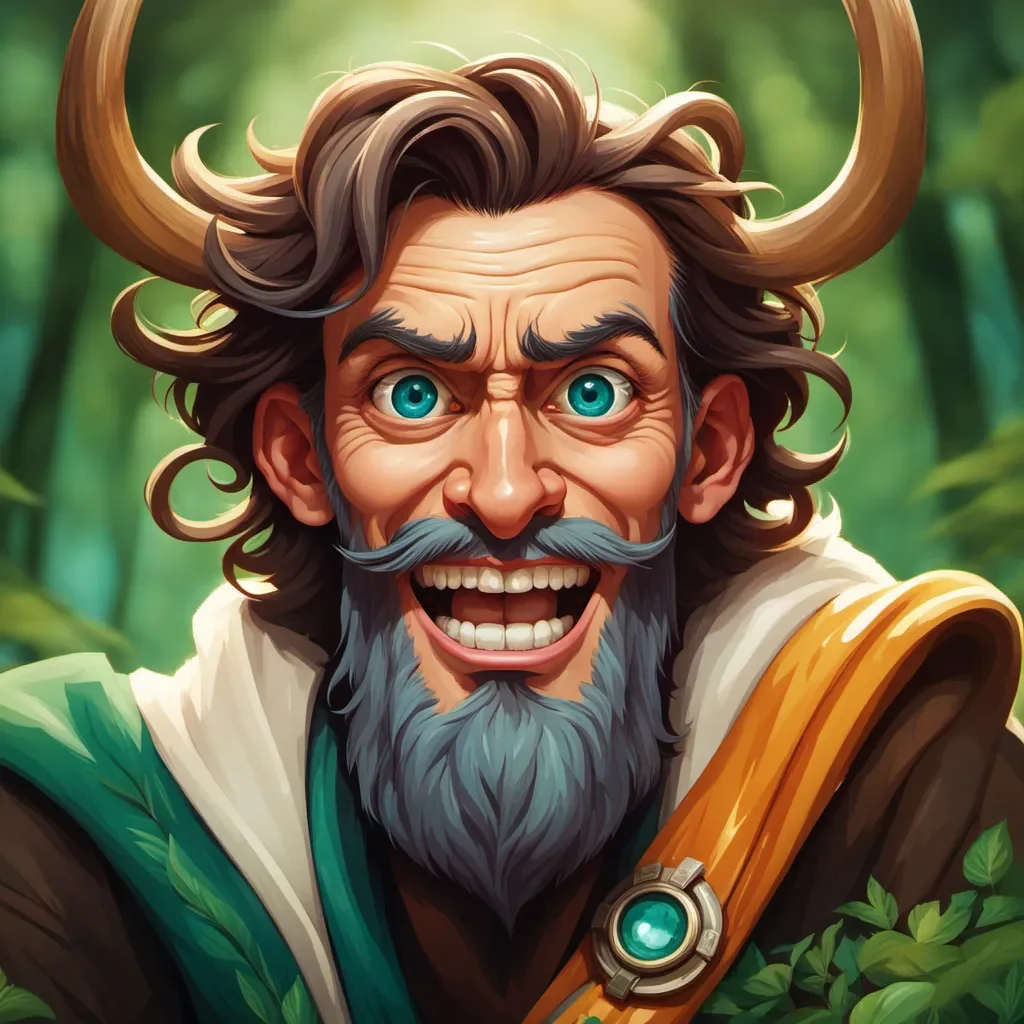 Buy Amirdrassil Heroic Boost
Obtain premium loot with expert help
With the emerald Dream, there're comes new Rare mobs. So to obtain them all. Their will be very useful in the Patch 10.2 with all those emerald frenzy activities, catch the table with all their locations, and their rewards.
| | | | |
| --- | --- | --- | --- |
| Rare Name | Location | Special Loot | Chill Notes |
| Bloodstripe Great Ray | 51.3 31.3 | Great Ray's Longbow | Diving underwater in the Emerald Dream, near Eye of Ysera's lake. |
| Crabtankerous | 66.0 63.2 | Legplates of the Krakken | Hanging by the ocean, Shallow Crossing style. Watch out for Emerald Bounties! |
| Envoy of Winter | 34.7 63.2 | Winter's Stand | Super cool Elite – like a mini event near Moonwell. Snag some Shiversnap Blossoms, toss 'em in the well, and boom – rare appears. |
| Firebrand Fystia | 29.9 20.8 | Fystia's Fiery Kris, Fystia's Deft Hands | Another Elite event, but this one's fiery. At Cinder Summit's top, take down Primalists and Fystia shows up. |
| Fruitface | 63.4 71.6 (Cave) | Sash of the Fruit Thief | Barrows of Reverie adventure. Find Mylune, get blessed, and hunt for that Thieving Podling. Leads to a fruity showdown. |
| Greedy Gessie | 54.0 41.4 | String of Delicacies | Event time in Haven Cascades. Gather ingredients, toss them in the basket, and Gessie comes out to play. |
| Henri Snufftail | 47.4 30.3 | Henri's Warm Coat | Cozy in a cave in Haven Cascades. A quick pop-in for some loot. |
| Ignit the Firebranded | 58.8 51.2 | Ignit's Fiery Heart | Found in a Springling Gloam cave. It's like a mini Emerald Nightmare. |
| Isaqa | 37.4 31.7 | Binds of the Shatterer | Chillin' in a cave at Skystone Falls. Drop by for some loot. |
| Keen-eyed Cian | 40.3 49.2 | Mark of the Keen-Eyed Dreamsaber | Roaming the Viridescent Thicket. Keep your eyes peeled! |
| Matriarch Keevah | 41.1 73.3 | Mark of the Dreamtalon Matriarch | Nestled in a cave, like a boss. |
| Moltenbinder's Disciple | 45.8 18.8 | Molten Lava Ball, Djaradin's Molten Band | Near a lava pool in Slagfell Hold. Watch your step! |
| Molten Leadspike | 63.8 36.2 | Nature's Firebathed Robes | At the Char's back end. Fiery end, anyone? |
| Moragh the Slothful | 38.8 71.5 (Cave) | Nipping Night's Necklace | Deep in Whorlwing Basin. Worth a detour for the loot. |
| Mosa Umbramane | 54.9 36.7 | Mark of the Umbramane | Hiding in a Meandering Rootlands cave. |
| Nuoberon | 61.7 72.1 | – | Elite Zone Event. At the Fields of Reverie waterfalls. Collect fruits, get a rare. Easy! |
| Ristar the Rabid | 44.9 36.9 | Fang of the Frenzied Nightclaw | Cave dweller in Haven Cascades. |
| Somnambulant Ori | 43.5 47.0 | Ori's Verdant Feather | Statue surfing in Viridescent Thicket. Quite the view! |
| Splinterlimb | 61.8 52.2 | Splinterlimb's Branch | Singing Fen resident. Turn hostile after some spark stacking. |
| Surging Lasher | 57.0 51.7, 58.9 71.9 | Lasher's Red Thorn | Spawns during Emerald Frenzies. It's a wild one! |
| Talthonei Ashwhisper | 35.1 22.6, etc. | Talthornei's Wrath | Multiple spawn spots. Keep an eye out in Fields of Reverie. |
| The Apostle | 26.0 26.6 | The Apostle's Steps | Near Furnace Coil. Backdoor to the new raid, maybe? |
Dream Wardens — the new Emerald Dream faction
Important note: We have a complete article about Dream Wardens, with reputation, faction renown, about all the new dream wardens weekly quest. About emerald bounty locations, frenzies and other. If you want to keep all it, with the guideline in the best way to collect bloom for new dragonriding mount, you're welcome to the seeding chaos. You're able to read that Dream Wardens faction guide!
key info about the Dream Wardens in World of Warcraft's 10.2 patch, with a laid-back vibe using your requested terms:
Dream Wardens Rep – These folks are the new cool cats in the Emerald Dream, part of the 10.2 patch. They're like the Cenarion Expedition 2.0, all about keeping the dream's verdant realm chill and peaceful.
| | | |
| --- | --- | --- |
| Activity | Reputation Gain | Notes |
| Campaign Chapters | 2,500 each | Finish all for a big boost. |
| First Superbloom of the week | 1,000 | Weekly essential. |
| Weekly Quest | 500 | Plus a Satchel of Dreams. |
| World Quests | 50 each world quest | Daily grind in the Emerald Dream area. |
| Treasures | 200 each | One-time rep per treasure. |
| First Rare of the Day | 25 | Daily routine. |
Buy Mythic+ Dungeons Boost
Claim New Loot And Great Vault Rewards
Boosting Dream Wardens Reputation – Want to be BFFs with them? Dive into Dream Wardens world quests and tackle foes in the Emerald Dream. Completing these world quests and Dream Wardens weekly quest is your ticket to ramping up that rep and defeat attacking primalists to obtain following rewards.
Emerald Bounty Locations & Quests – Hunting down Emerald Bounties? Check out the Dream Wardens' central hub for the scoop. Plus, diving into their quest chain is a solid way to score some emerald dewdrops and up your game to the next location.
Rewards Table – It's all about the goodies, right? From permanent augment runes to Dream Wardens insignia, these rewards are the real deal. Hit the highest renown with these guys, and you're looking at some sweet gear upgrades and maybe even a fancy tabard.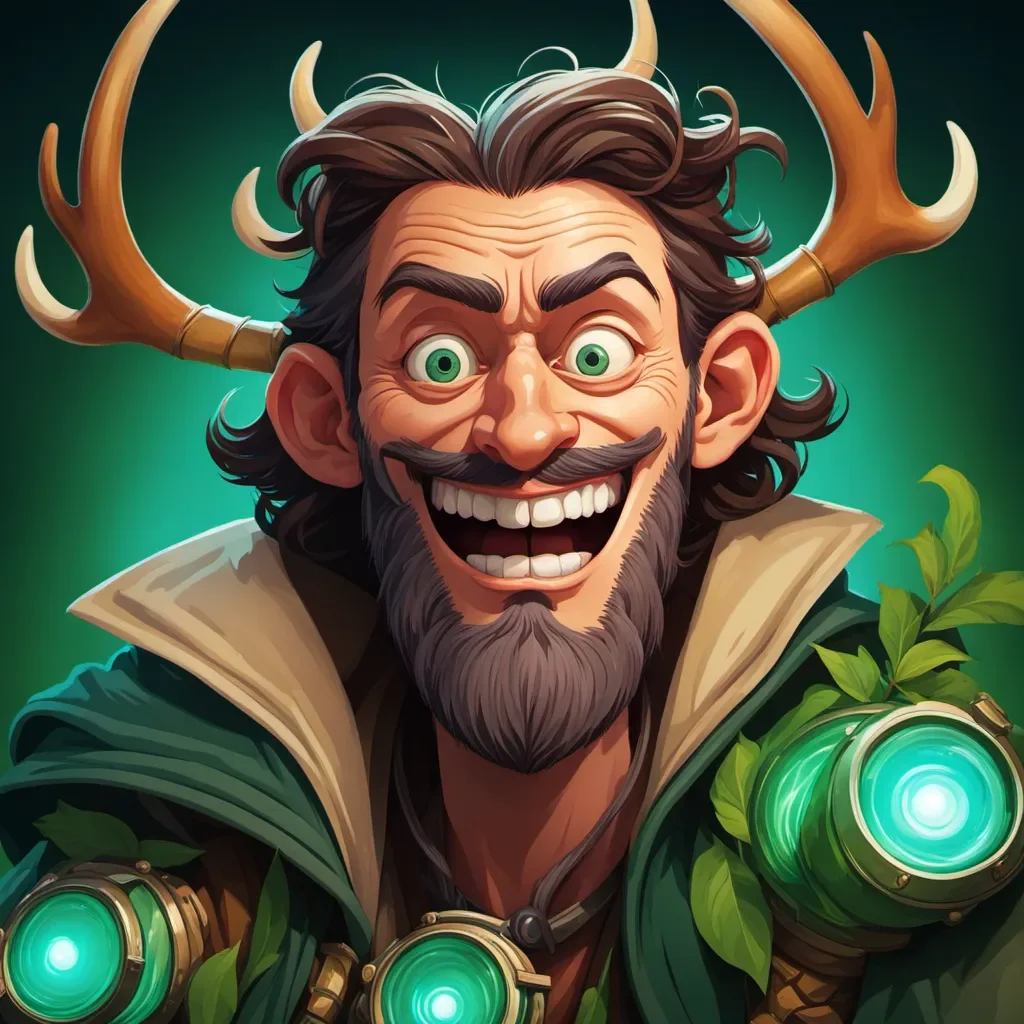 | | | |
| --- | --- | --- |
| Renown Rank | Dream warden reputation faction Reward om Dragonflight season 3 | Unlock Type |
| 1 | First Steps | Permanent |
| 2 | Hidden Loot | Account |
| 3 | Dreamseeds: The Beginnings | Use in Emerald Bounty |
| 4 | Triple Treat | Superbloom + Item Upgrades |
| 5 | Nature's Touch | Account |
| 6 | Dragon Stylin' | Manuscripts |
| 7 | Glove Love | Armor Upgrade |
| 8 | Power Surge II | Superbloom + Item Upgrades |
| 9 | Seed Upgrade | Use in Emerald Bounty |
| 10 | Double Dream, Double Fun | Rep Boost + Cosmetic |
| 11 | Treasure++ | Account + Bountiful Pets |
| 12 | Super Bloom III & Gear Glitter | Superbloom + Item Upgrades |
| 13 | Dragon Dress-Up | Manuscripts |
| 14 | Head Start | Armor Upgrade |
| 15 | Furry Friends | Account |
| 16 | Full Bloom & Fashion Show | Superbloom + Cosmetic |
| 17 | Ride & Seek | Account + Use in Emerald Bounty |
| 18 | Nature's Harmony | Account + Bountiful Mounts |
| 19 | Scale It Up | Manuscripts + Item Upgrades |
| 20 | Epic Conclusion | Gear + Title + Rep Boost |
Dream Wardens NPCs – Got a list of go-to people in this new zone. From quest givers to traders, they're the ones to hit up for your Dream Wardens weekly quest and more.
Emerald Dream & Dragon Isles Supplies – This verdant realm is more than just a pretty face. It's the main hub for bagging those Dragon Isles supplies and soaking up that Dream Wardens renown.
The Big Picture – Dream Wardens aren't just another faction. They're key to the Dragonflight Pathfinder and snagging unique thematic rewards in the world of Warcraft.
So, dive into the new zone, hit up those world quests, and start collecting those emerald dewdrops when the event begins and Dream Wardens insignia. It's a whole new world of night elf magic, dragonflight drama, and Emerald Nightmare throwbacks of the superbloom event in growing conerns and insect swarms!
Emerald Frenzies, SuperBlooms and emerald bounties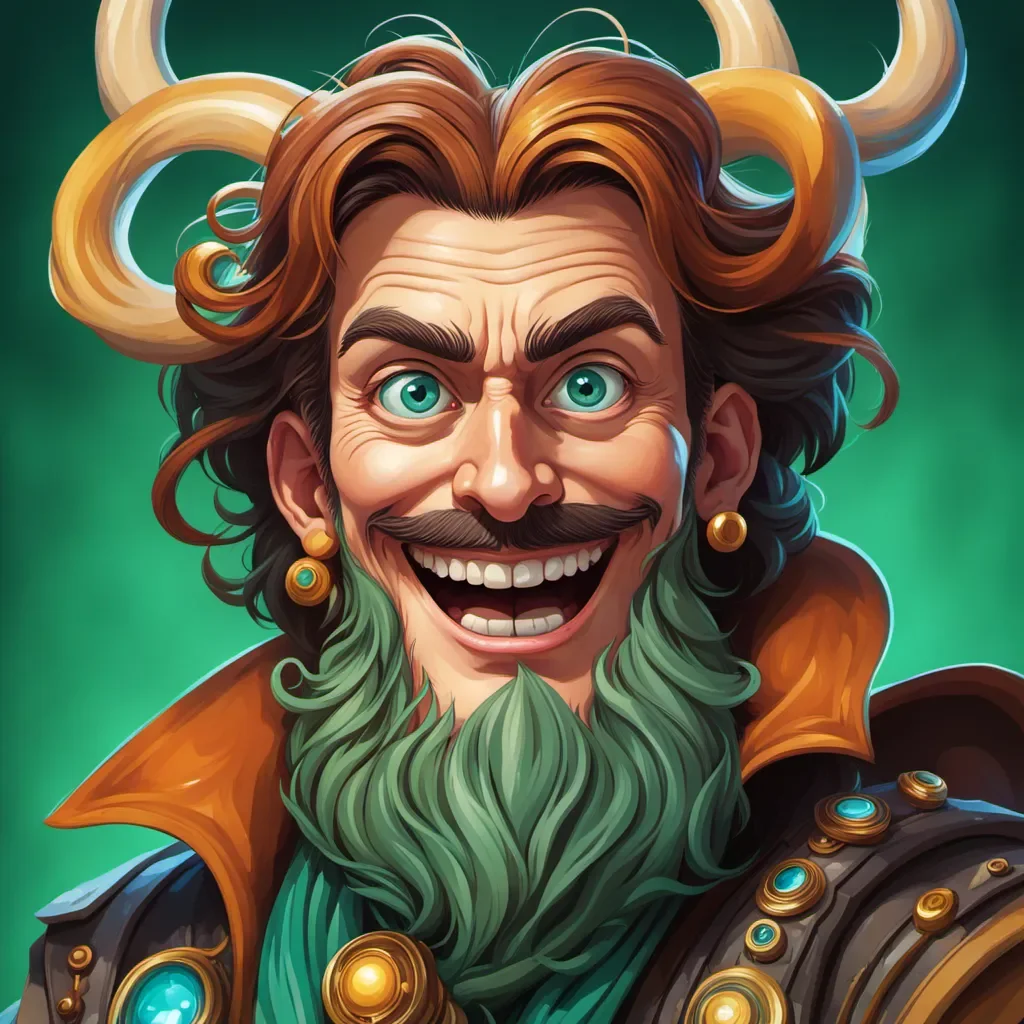 Buy WoW Level Boost!
Let professionals expedite your power leveling
let's get into the nitty-gritty of Emerald Frenzies, Superblooms, and Emerald Bounties in the Emerald Dream, all part of the cool new content in WoW's patch 10.2:
Superblooms: This is the new weekly event happening in the heart of the Emerald Dream, right at the Central Encampment. Teaming up with the Ancient of Lore Sprucecrown, you'll help life flourish in five different phases. The event kicks off every hour and lasts about 15-20 minutes. You'll get to fend off waves of Primalists, ending with a showdown against their leader, Verlann Timbercrush. Completing different phases earns you Emerald Dewdrops, perfect for your Emerald Bounty adventures.
Emerald Frenzies: These are wild mini-events popping up twice every hour, where mobs get tougher but drop better loot. They're about empowering foes, so you better bring your A-game. Tackling these frenzies can get you up to 100 Emerald Dewdrops, which feed into your Emerald Bounties, and even Dreamseeds or Slumbering Dream Fragments, great for snagging some decent gear.
Emerald Bounties: A unique event where you plant Dreamseeds and watch them grow, without even needing to stick around! These bounties tie into a weekly quest that rewards you with Dragon Isles Supplies and gear. The bounties come in three types: Small for cosmetics, Plump for Battle Pets, and Gigantic for Mounts. Once you plant these seeds, you've got 3 minutes to boost their growth with Emerald Dewdrops, and the rewards scale up based on how much love you give them.
In essence, all these events are about diving into the Emerald Dream, teaming up with the Dream Wardens, and taking part in public events to boost your reputation, snag some Dragon Isles supplies, and maybe even score a new dragonriding mount. It's all happening in this new zone, where the dream's hope and the physical world collide. So, saddle up on your dragonriding mount, collect those dream infusions, and join the fun in this verdant realm
Part 2: The Good Old Times in the wow Emerald Dream
Way back during the vanilla WoW days, some super curious players (you know, the types who like to dig deep into the game's code and files) stumbled upon some wild stuff. They found these mysterious and unfinished map files hidden away in the game's data. These zones had a trippy, greenish aesthetic that totally screamed "Emerald Dream" vibes.
Of course, once this discovery got out, the WoW community went kinda nuts with excitement and speculation. Players were sharing these finds on forums, and everyone was wondering if Blizzard had some secret plans to introduce the Emerald Dream as a major part of the game soon. I mean, why else would these files be there, right?
Over time, these files became legendary among the community, a sort of "what could've been" or "what's coming next" kind of thing. Every so often, someone would bring them up again, hoping that Blizzard might finally pull the trigger and give players a full-blown Emerald Dream experience.
But what happened next? It's tough to believe, buut… instead of the world of Warcraft: emerald dream expansion in the early 2006 year, blizzard turn the history of the Azeroth, to their more trivial way.
Instead of digging the plot of exactly world of Warcraft they're:
Back in the history to their early games, like Warcraft 2.
Open a Trivial dark portal.
Show us the Medievh death.
Create the Burning Crusade, and break the thousand hours of their own development. The Trivial way, with using old games. So after the burning crusade, instead of diving to the Emerald Dream, we'll dive to the what? You're goddman Left! To the Wrath of the lich king!
World of Warcraft Emerald Dream as a part of the Northrend!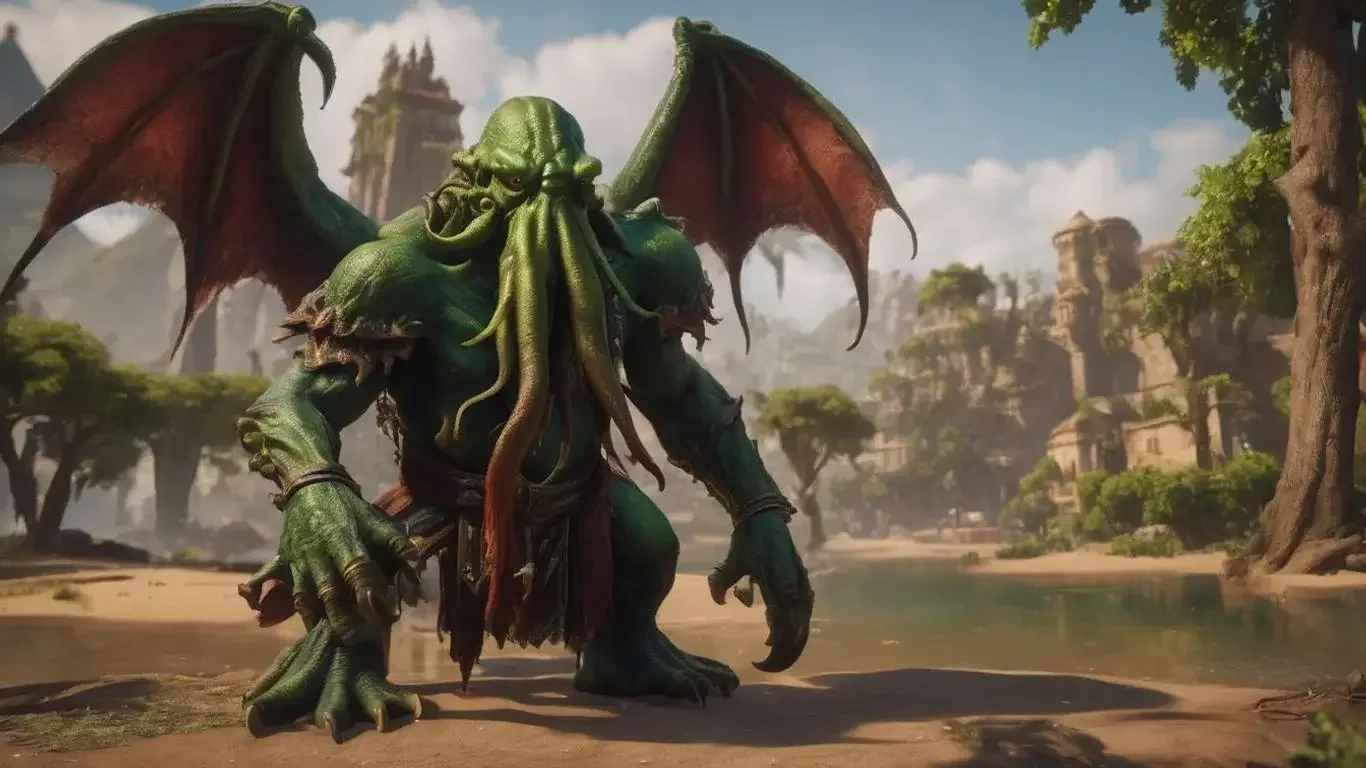 Buy WoW Level Boost!
Let professionals expedite your power leveling
So, during WotLK, Blizzard didn't give us a full-blown trip to the Emerald Dream, but they did toss in some cool nods and winks.
Emerald Dragonshrine: Imagine heading to Dragonblight and stumbling upon this spot where everything looks super lush and unspoiled. That's the vibe at the Emerald Dragonshrine. It's tied to those green dragons and the Emerald Dream. It's like a sneak peek or a trailer of what the Emerald Dream might look like.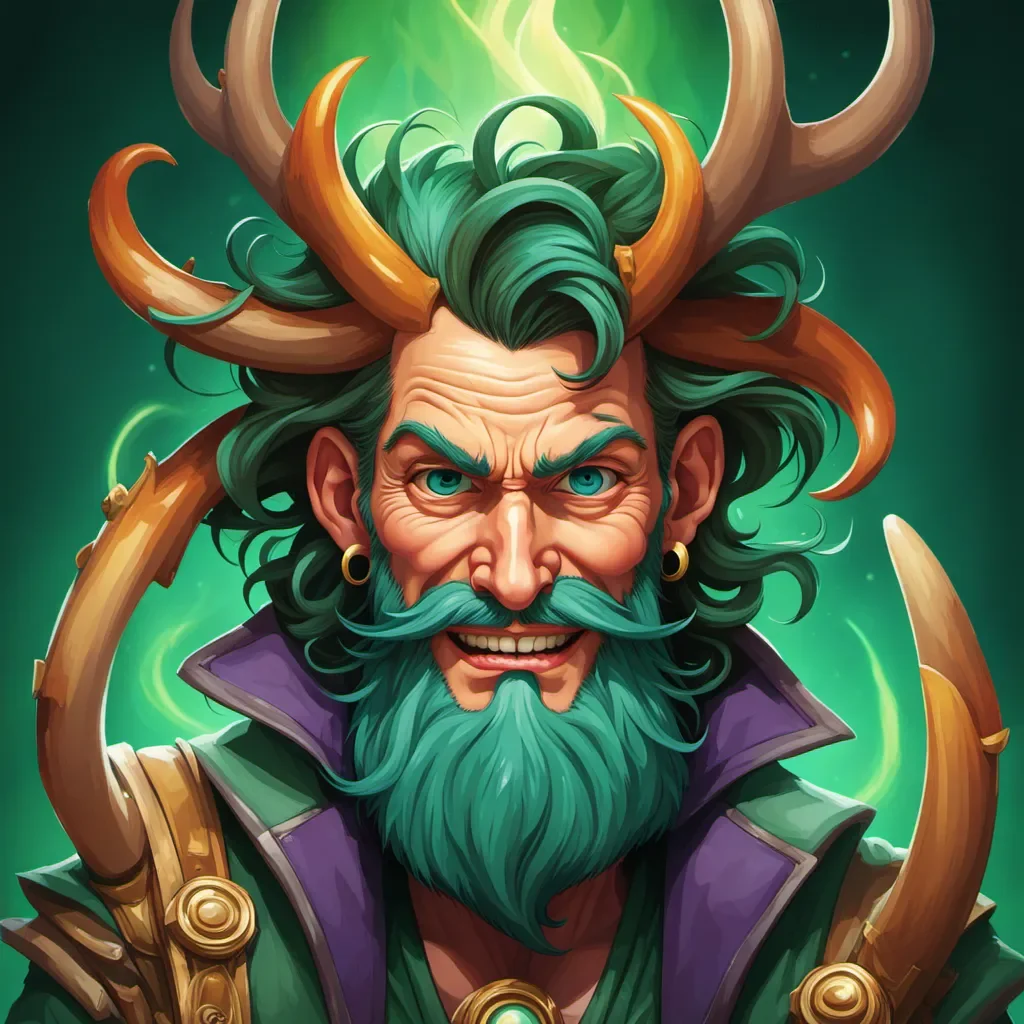 Valithria Dreamwalker Encounter: Okay, this part was pretty dope. In Icecrown Citadel, instead of the usual "bash the boss" routine, there's this green dragon named Valithria who's in a bad way. And guess what? Your job isn't to smack her around, but to HEAL her. To do this, you pop into something that feels a lot like the Emerald Dream to grab these healing orbs. It was a nice change of pace and another little hint of the Dream.
Ysera's Cameos: Ysera, the big boss of the green dragons and super connected to the Emerald Dream, makes some appearances here and there in WotLK, especially around the whole Nexus War thing. Not a direct link to the Dream, but where Ysera goes, the Dream's not far behind.
So yeah, while we didn't get the full Emerald Dream experience in WotLK, Blizzard definitely kept teasing us and keeping the hype alive.
What about Cataclysm? Is there any Emerald Dream?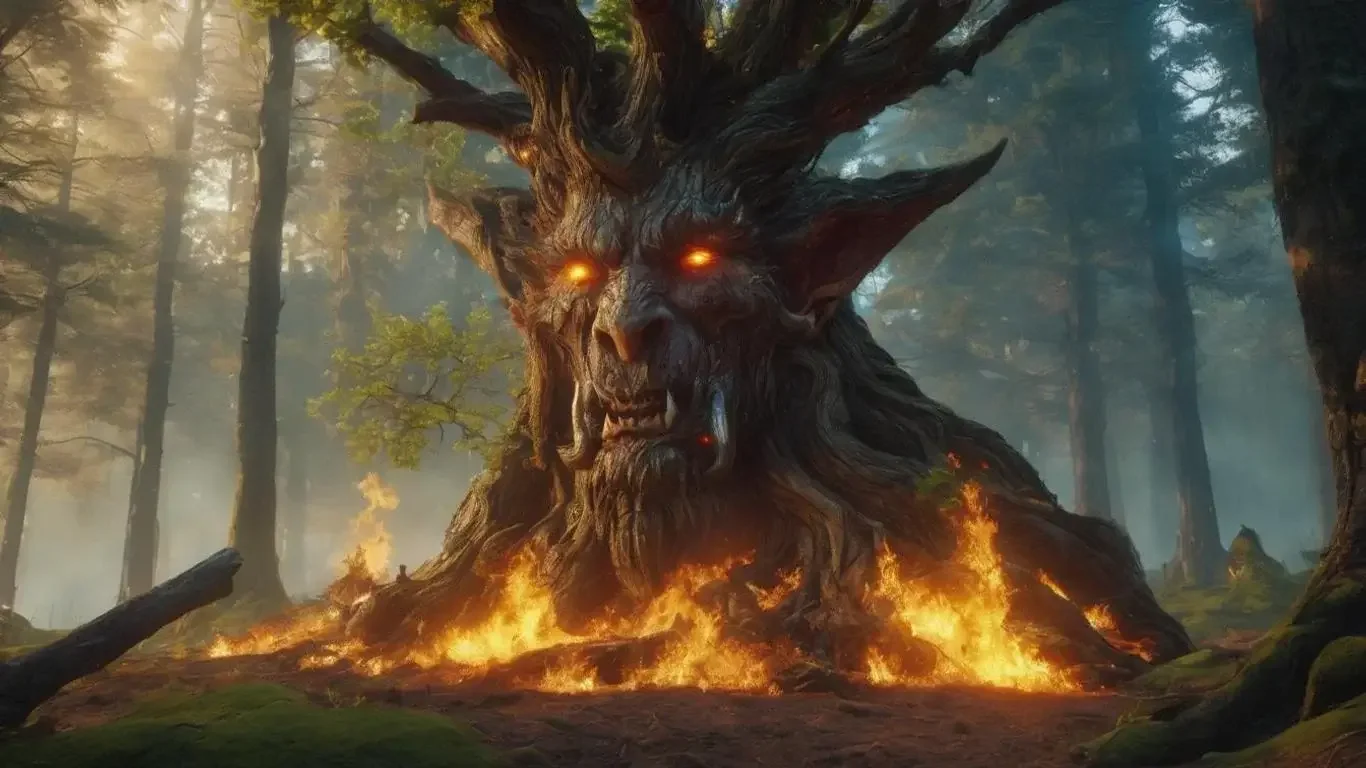 Buy Amirdrassil Heroic Boost
Obtain premium loot with expert help
Ok, with a Cataclysm here's the very mixed impression. On the one hand, there was Fire Druids, if you know what I mean. On the other hand, there wasn't any exactly emerald dream. So let's briefly describe how it was mentioned right at those sneaky addon.
Ysera shows up because of Deathwing's mess. Wherever she is, there's a whiff of the Emerald Dream.
Eranikus in Feralas: A questline with this green dragon, who has ties to the Dream's spooky side.
Emerald Nightmare hints: "Cataclysm" teases this corrupted part of the Dream, prepping players for "Legion".
Fire Druids vs. Sleeping Druids: There were these fiery druids from a corrupted part of the Dream, and they were causing a ruckus, especially to the druids who were in peaceful slumber in the Emerald Dream. It added a layer of tension and showed that not everything in the Dream was chill.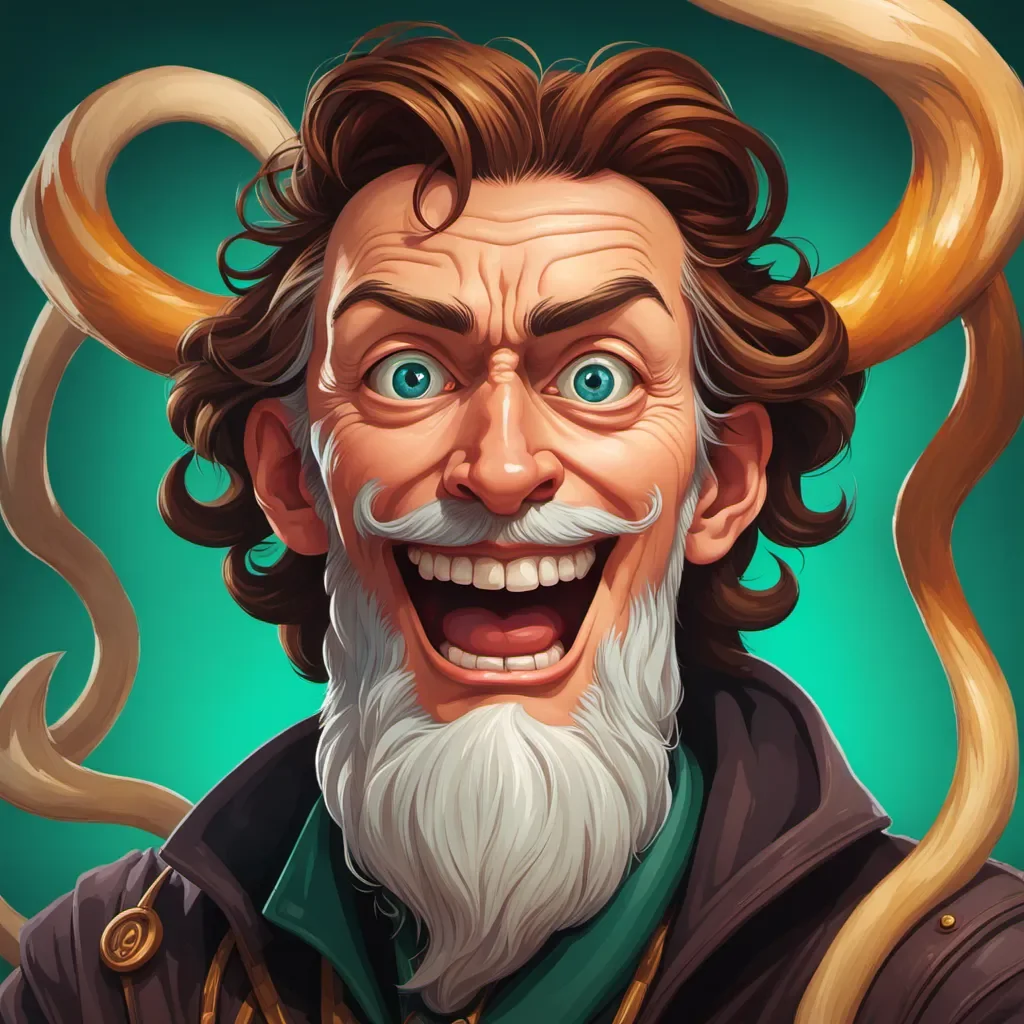 So, "Cataclysm" didn't give a full Emerald Dream tour, but it sprinkled in some neat references and conflicts to keep us on our toes.
Any world of Warcraft legion Emerald dreams?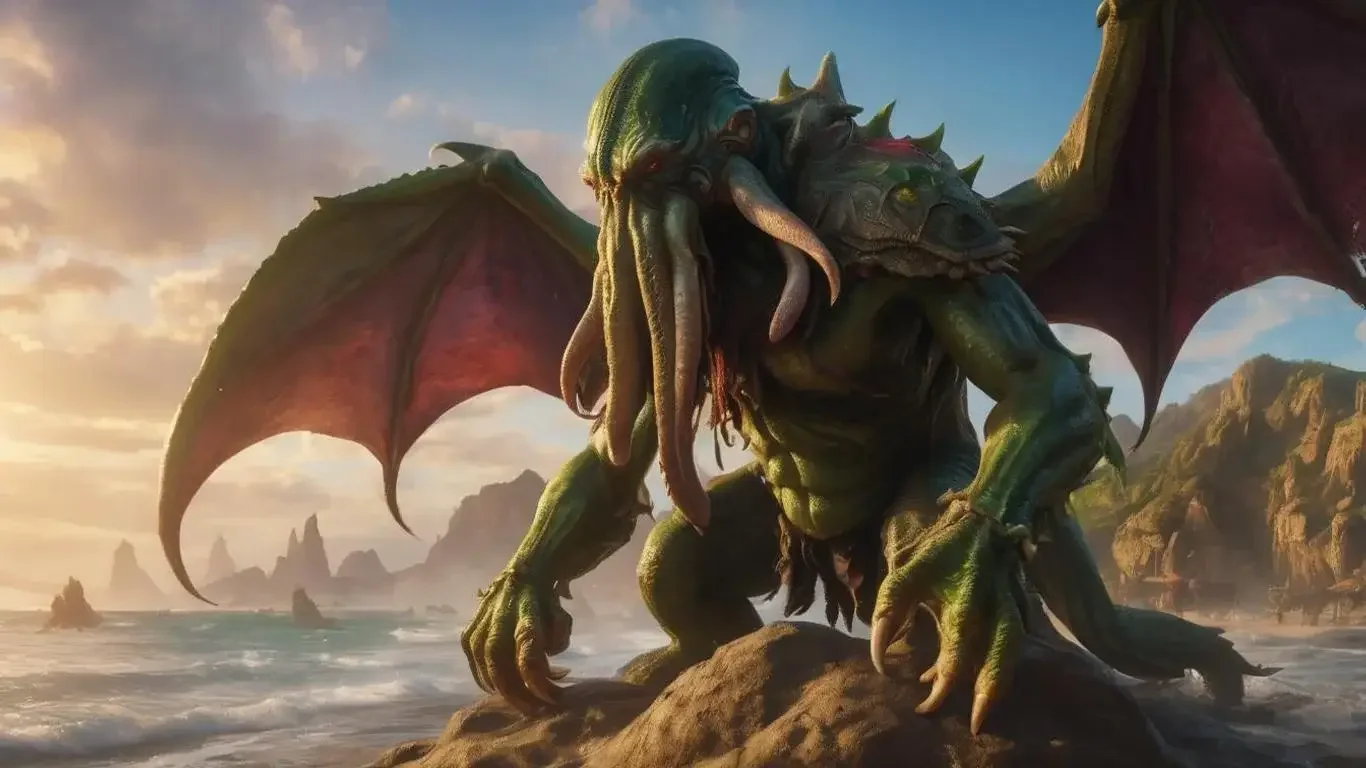 After a few expansions, like the Pandarens with their beer bottles and the Warlords of Draenor with their MC Warlords, came Legion. Legion introduced us to the Emerald Nightmare.
It was a terrifying, eerie realm that made my skin crawl just thinking about its existence. By the storyline, this was our first real glimpse of the Emerald Dream, following various plot teasers and hints that previously directed our attention to the lore but not to the actual location in-game.
So, the Emerald Nightmare Raid… Man, it was like diving into a trippy horror film. Picture the peaceful, nature-filled ambiance of the Emerald Dream, but contorted as though it underwent a horrendous transformation.
To start with, the entryway was in Val'sharah, precisely at the point where the World Tree, Shaladrassil, became tainted by this nightmarish corruption. Essentially, we stepped into a tree that's had better days.
We weren't just clashing with ordinary foes. We tackled bigwigs like the corrupted versions of Cenarius and Ursoc. And who could forget the final villain, Xavius, the Nightmare Lord? This guy was hell-bent on disrupting Azeroth's peaceful slumbers.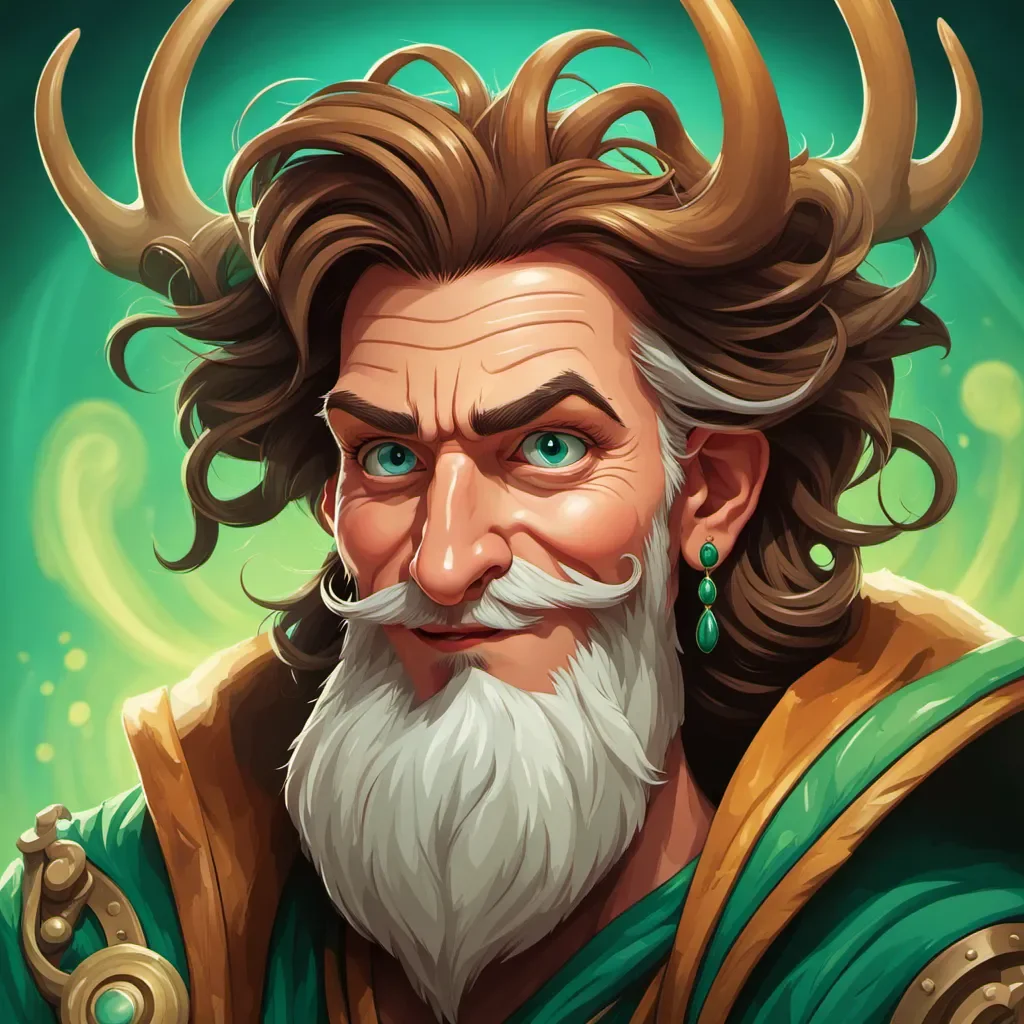 Buy Cheap WoW Gold
WoW Gold: Your Key to Greatness!
Inside, the raid was an overwhelming visual experience. You'd find distorted renditions of familiar locales like Moonglade, Mulgore, and Un'Goro Crater. However, everything felt wrong. The hues, the atmosphere – it was all unsettling.
After navigating through this twisted forest and its inhabitants, the pinnacle was the Rift of Aln. There, we squared off against Xavius, aiming to halt his sinister antics. What followed? Let's just say the Dream underwent a thorough purification.
In summary, the Emerald Nightmare Raid was akin to traversing through a nightmarish version of reality, illustrating the consequences when nature goes awry.
But that wasn't all Legion offered. We also witnessed:
Ysera's tragic tale.
Epic Druid artifacts.
The Dreamgrove.
The drama of the emerald dream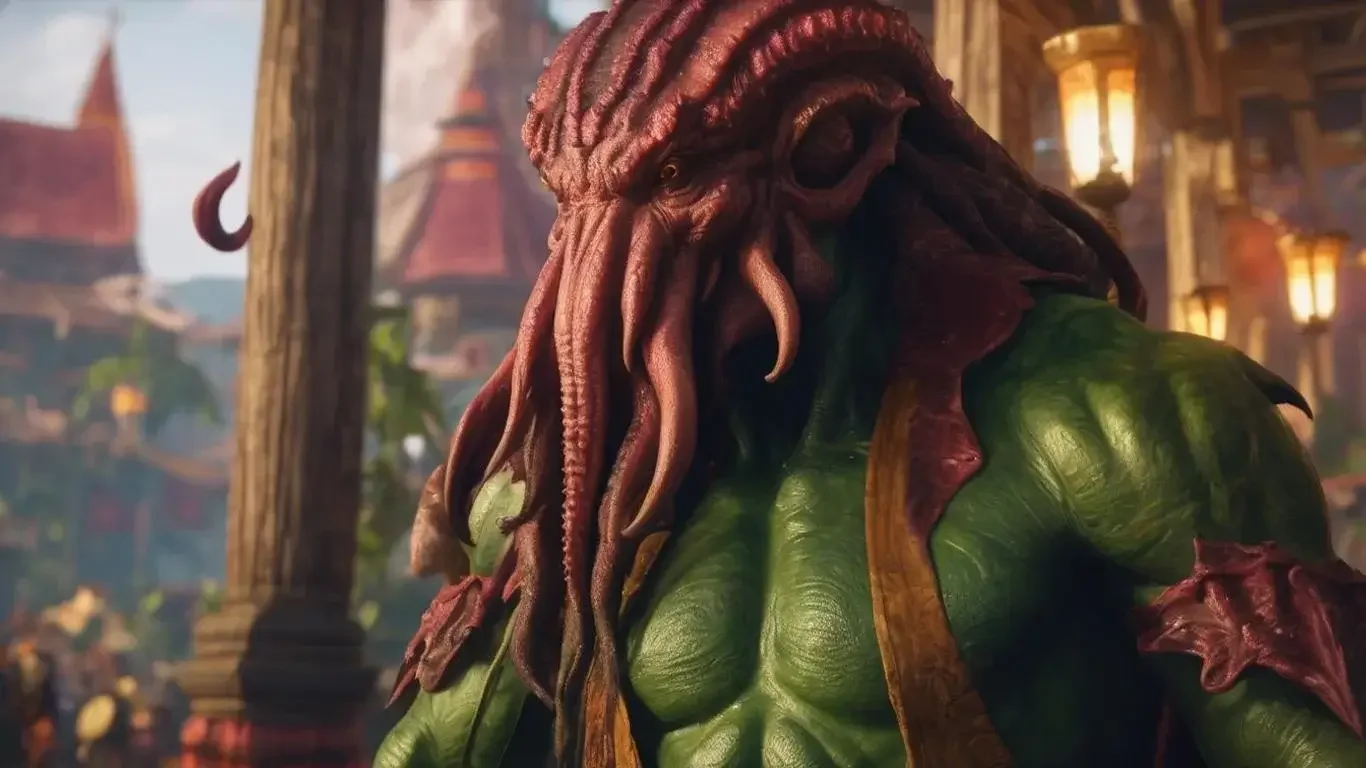 Ok, I could continue the plot of the Emerald Dream and search for hidden gems in each addon. But the sad truth is that the Emerald Dream was out of the plot since Legion. The new generation of players has forgotten about its existence, and its cult status with its importance in the plot.
Of course, we have Ardenweald, and yes, we encountered the Drusts in Battle for Azeroth.
But who cares? It's still not our beloved Emerald Dream, which was teased before The Burning Crusade started. We even got a Burning Crusade remake, much like Warlords of Draenor, but still no Emerald Dream.
So, Blizzard thought about it and reinvented the Emerald Dream in the Dragonflight patch and make some gold-changes!
Part 3. The brave new world of Warcraft emerald Dream Dragonflight!
Ok, now after that boring "Blah-blah-blah… pathetic nostalgia, Blizzard offered us an emerald dream in a crappy 2006", let's move to the serious business. And yup, the time has come. The Emerald dream is back to the town with a world of Warcraft: Dragonflight 10.2 retail patch.
Note: The core of the article was written while the PTR was going on, so the final architecture, landscape and some details may be changed in the real 10.2. But I thought that information I dig from the very early ptr phase, still the helpful to you!
What Is The Main Difference Between Emerald Dream Classic, With Actual Version
In the classic lore of World of Warcraft, the Emerald Dream remained an enigmatic spirit realm, primarily associated with Druids and considered an untouched version of Azeroth. In the Dragonflight expansion, particularly patch 10.2 titled Guardians of the Dream, this realm has been developed into a comprehensive zone filled with quests, storylines, and dynamic challenges, offering players a firsthand experience of this iconic realm.
Who Is The Main Enemy In The Emerald Dream?
The prime adversary in the Emerald Dream is the Primalist dragon named Fyrakk. He embodies the elemental power of fire and is menacingly characterized by the streams of fire that emanate from his eyes. With a malevolent intent, he's conspiring with the Druids of the Flame to capture the power of Amirdrassil within the Emerald Dream.
Which Subzones We Have In The Emerald Dream?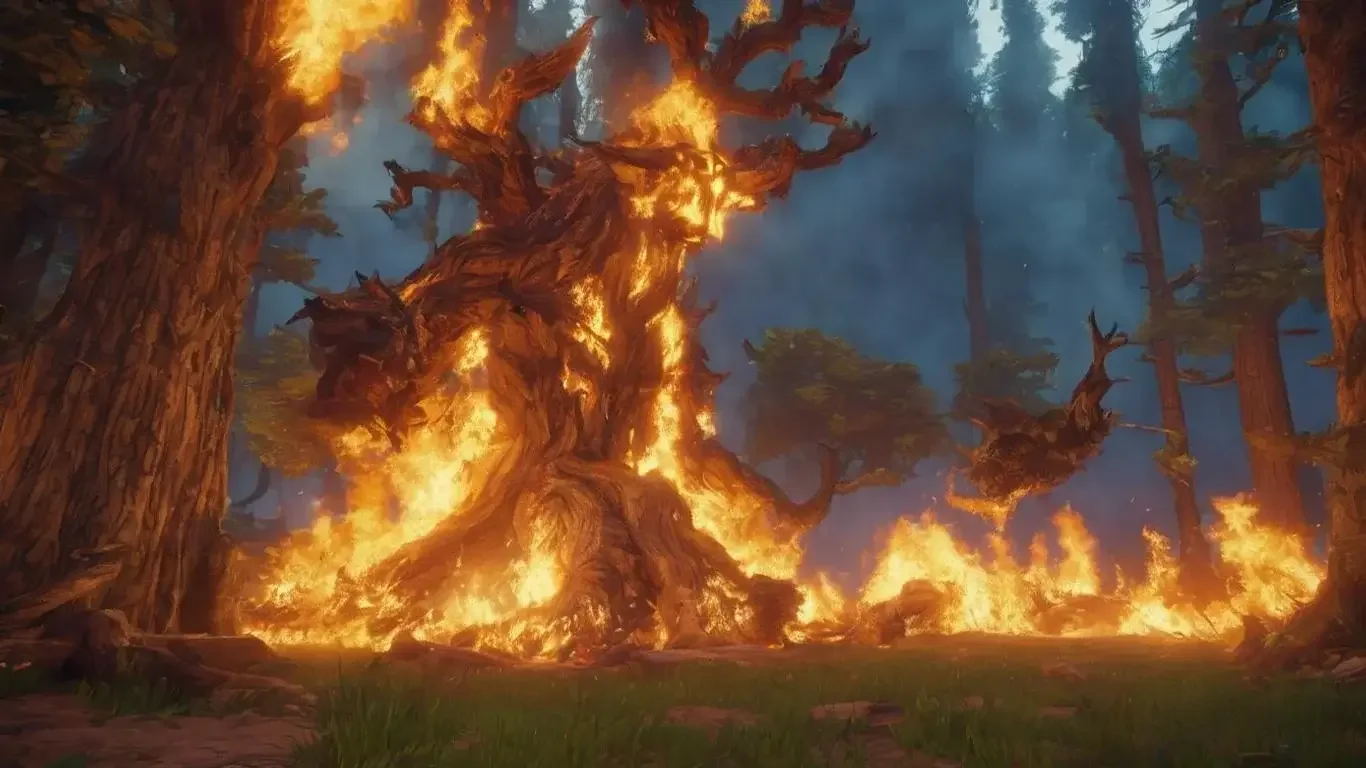 The Emerald Dream showcases an array of diverse subzones. This includes the ethereal Ancient Bough, the central World Tree known as Amirdrassil, Shoreline Roots, Whorlwing Basin, Smoldering Copse, Lushdream Crags, Wellspring of Life, Scorching Chasm, and the mystic Eye of Ysera. Each area reflects a different facet of the dreamlike realm.
When The Emerald Dream Has Come Out?
The much-anticipated Emerald Dream zone is scheduled to launch as part of the Dragonflight patch 10.2. Although an exact date hasn't been specified, predictions, based on previous release patterns, suggest a debut around November 2023, shortly after the events of Blizzcon 2023.
What About New Faction In The Emerald Dream?
The New Faction – Dream Wardens: As players navigate the challenges of the Emerald Dream, they'll be introduced to the Dream Wardens faction. Comprising green dragons, Keepers, Dryads, Druids, and Runebears, this faction is dedicated to the defense of the Emerald Dream. Players will collaborate with them, building renown and reaping rewards that range from gear and cosmetics to unique collectibles.
How It's All Connected By Plot?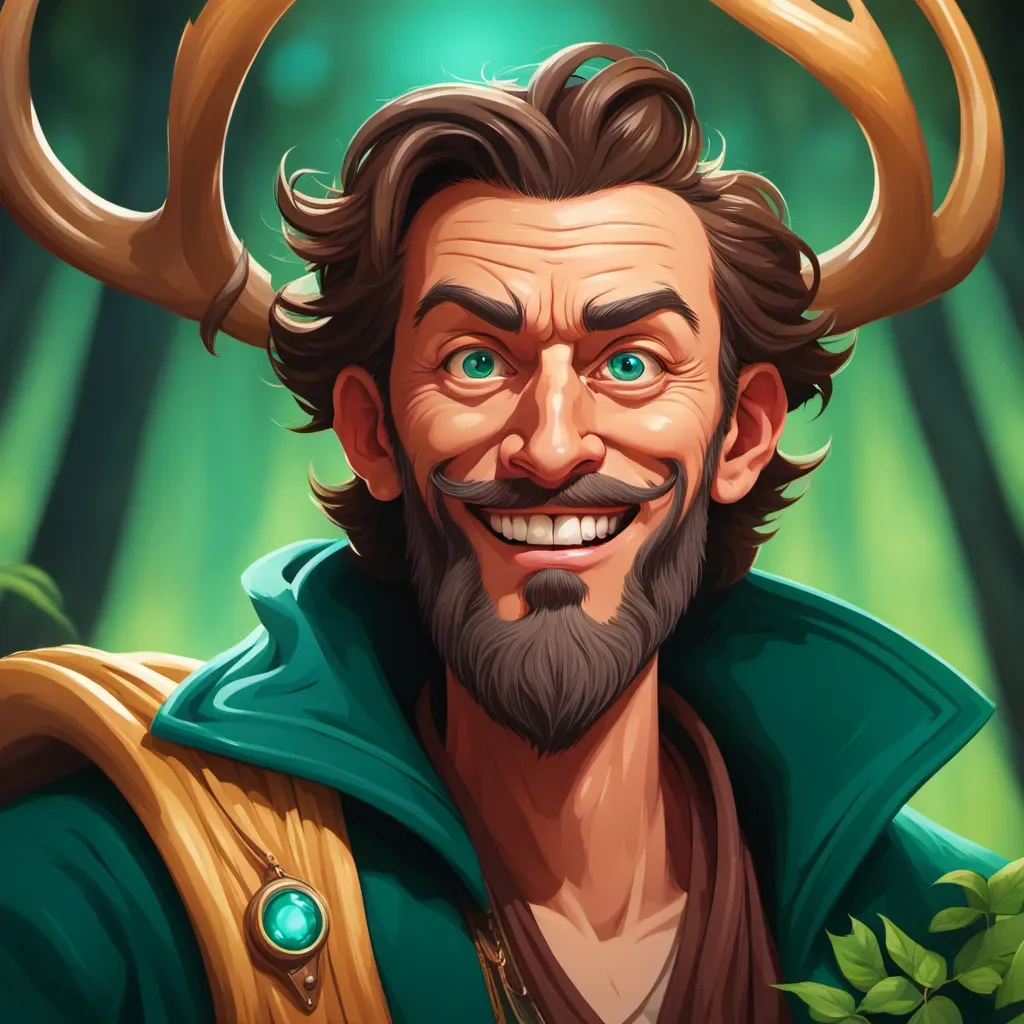 The overarching plot connects Fyrakk's malevolent designs on the Emerald Dream with the player's quest to thwart his advances. The new World Tree, Amirdrassil, is central to this narrative. As Fyrakk and his followers aim to harness its power and unleash destruction, players align with the Dream Wardens in a high-stakes battle to safeguard the realm.
What About Flying At The Emerald Dream, Is It Available?
Although specific details about flying within the Emerald Dream weren't explicitly outlined, the introduction of Dragonriding elements in the Dragonflight expansion suggests that flight could be a significant feature. This includes new mounts like the Faerie Dragon, Dragonriding courses, and further customization options for mounts.
Conclusion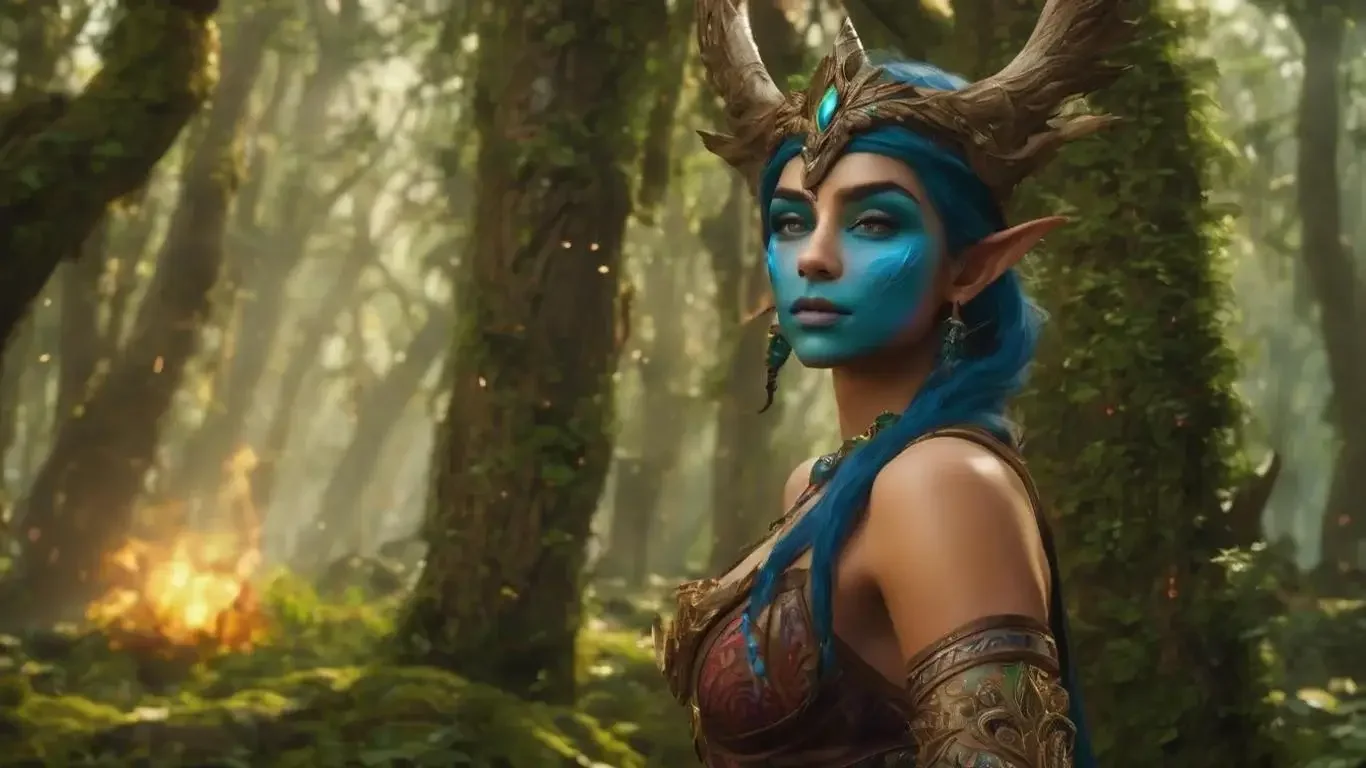 We just dove deep into the WoW rabbit hole, talking all things Emerald Dream in the Dragonflight patch 10.2. From sassy fire dragons to vibey quests, and of course, the burning question: "Can I fly there?" (Spoiler: Heck yeah!). This update isn't just a regular drop; it's THE drop. So grab your gear, maybe a snack, and let's vibe with Azeroth's dreamiest realm. See ya on the flip side in those dreamy woods!
Oh, dudes, I almost forgot to tell you about the most important part. About answers, I put at the start of this world of Warcraft: emerald dream guide:
How to access this location. Just zip on over to the Moonglade portal or use the Dreamway if you're rockin' the Druid vibes.
How everything functions there. Chill in some cool biomes, crash some public events, and chat up with the local NPCs.
Which retail patch introduced it. It popped up in the Dragonflight patch 10.2, dude.
The loot you can farm there. Hell yeah! Gear drops from big bad bosses, the random mobs, and those public shindigs.
Details on the raid. Alright, listen: "Amirdrassil, the Dream's Hope" is your 9-boss gig. And guess what? Fyrakk's the big dude at the end.
Info on collectibles and mounts. Totally! You can nab the Faerie Dragon mount and some fresh Dragonriding tricks. Ride on, dude!
Oh, my again forget. We have a real Amirdrassil guide, with all those tactics, right from PTR, and still actual. It allow you do defeat Fyrakk, until he's not nerfed!