Diablo 4 Waypoints Unlock
Unleash your journey in Sanctuary like never before with our premium Diablo 4 Waypoint Unlock Service. Whether you're a seasoned demon slayer or just starting your quest, our service is designed to enhance your gaming experience and help you easily navigate the expansive world of Diablo 4.
Fast travel is a critical aspect of Diablo 4, and by unlocking all the Waypoints in your selected regions, you'll be able to transport your character across the map instantly. This means less time traversing and more time engaging in the epic battles and exploration that Diablo 4 offers. Plus, you'll earn valuable Renown points, further strengthening your character for the challenges ahead.
This service is perfect for gamers who want to fully immerse themselves in the Diablo 4 experience without the limitations of locked locations. Let us help you unlock your potential and conquer the world of Sanctuary.
Diablo 4 Waypoints Unlock Boost Service Includes
All the Waypoints Unlocked on the chosen zones;
Gold and all the other loot obtained during the boosting process;
Renown for unlocking the waypoints;
Chance to get Legendary items;
This boost will be completed in

Piloted mode.
Alternatively, you can establish remote control on your PC using Parsec. In this case, you will log into the game and let our player take over your character remotely. In this scenario, you will log into the game, allowing our player to assume control of your character remotely. The advantages of this method, compared to regular piloting, are twofold: first, you don't have to share your account details with anyone; second, the remote control is less noticeable and harder to detect than account sharing, making it arguably safer. Your Internet connection has to be good enough to support the gameplay, though.
ETA

The ETA for our service varies depending on your specific requirements:
Unlocking all Waypoints in a single zone typically takes between 2-4 hours.
For unlocking all Waypoints across all zones, the process generally takes just 1 day.
Please note that these approximate time frames can vary based on several factors. We always strive to provide our services as efficiently as possible without compromising on quality.
Diablo 4 Waypoints Unlock Boost Requirements

A character with an appropriate level for the selected zones;

We will need access to your Diablo 4 account for some meaningful amount of time to work on your order. It will be occupied while we work.

Please disconnect the Battle.net Authenticator or disable the "always require authenticator for login" setting in Security Settings. Your account will be protected by the secret question for the duration of your boost. Don't forget to re-enable it once we finish the service.
Explanation of Waypoints and Fast Travel
In Diablo 4, Waypoints are fast travel points located throughout the map. They are critical for players who wish to explore the vast world of Sanctuary with ease and efficiency. These Waypoints instantly transport your character to different locations by opening the map and clicking on a Waypoint. This fast travel feature enhances the game's pace and allows you to plan your exploration and battles strategically.
Remember, the world of Diablo 4 is vast and filled with wonders and dangers. Having all Waypoints unlocked allows you to navigate this world as you please, ensuring you are always ready for your next adventure.
 Diablo 4 Waypoints Unlock Carry Benefits

With our Diablo 4 Waypoint Unlock Service, you can expect to:
Unlock All Waypoints in Selected Regions: Our service ensures that you get access to all Waypoints in your chosen regions. This means unrestricted fast travel throughout the map, allowing you to move your character instantly to new and exciting locations.
Earn Renown Points: Along with unlocking Waypoints, you'll earn Renown points crucial for enhancing your character's abilities and strength in the game.
Save Time and Energy: By unlocking Waypoints, you'll save considerable time and energy that would otherwise be spent traveling manually across the expansive world of Diablo 4.
Enhanced Gameplay: Enjoy a smoother, more immersive gameplay experience with our Waypoint Unlock Service, making your Diablo 4 journey epic.
Don't let the expansive world of Sanctuary intimidate you. With our Waypoint Unlock Service, you can explore every corner of Diablo 4 at your own pace. Unlock your potential and experience the game as it was meant to be played.
Start your epic journey now. Discover. Explore. Conquer. With Epic Carry, the world of Sanctuary is in your hand. Click here to purchase our Diablo 4 Waypoint Unlock Service today and embark on an adventure like no other.
Remember, in the world of Diablo 4, every moment counts. Don't waste precious time traveling. Let us unlock your waypoints and equip you for the journey ahead. The Sanctuary awaits its hero. Are you ready to answer the call?

Loading...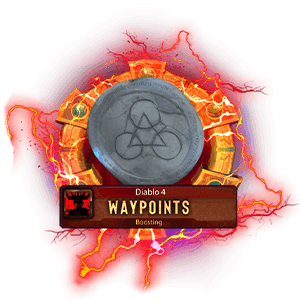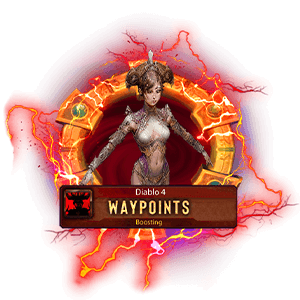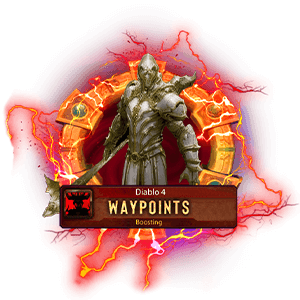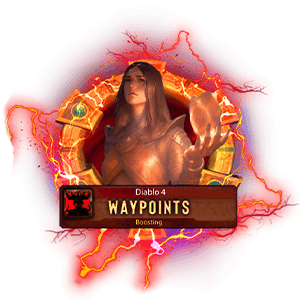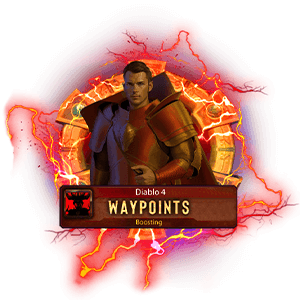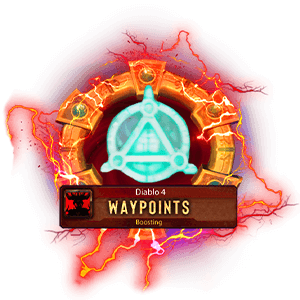 Frequently Asked
Questions
What is a Waypoint in Diablo 4?
A Waypoint is a fast travel point located throughout the map in Diablo 4. You can instantly transport your character to that location by clicking on a Waypoint. This allows for efficient exploration and navigation of the game's vast world.
What does the Diablo 4 Waypoint Unlock Service include?
Our Waypoint Unlock Service includes unlocking all Waypoints in your selected regions and earning Renown points. This allows you to navigate the game swiftly and strengthens your character.
Why should I choose Epic Carry's Diablo 4 Waypoint Unlock Service?
At Epic Carry, we have over a decade of experience in providing boosting services. Our service is efficient, customer-centric, and competitively priced, offering great value for your money.
Can I use the unlocked Waypoints with all my characters?
Once a waypoint is unlocked, it is accessible to all your characters in that mode.
I've already completed the campaign once. Is the Waypoint Unlock Service still beneficial for me?
Absolutely! With our Waypoint Unlock Service, you won't need to unlock the waypoints again during subsequent playthroughs, ensuring seamless gameplay.