Diablo 4 World Bosses Boost
In the vast world of Diablo 4, danger lurks around every corner. But the most formidable threats are the World Bosses, colossal beasts that require skill, strategy, and teamwork to defeat. These titanic adversaries offer a challenge unlike any other, promising rich rewards to those brave enough to face them. But what if you could guarantee your victory and reap the benefits without the struggle? That's where our Diablo 4 World Boss Boost comes in.
Diablo 4 World Boss Boost Includes

With our World Boss Boost, you can select a boss of your choice for us to defeat in the open world. The rewards for this feat are plentiful:
Defeating a boss of your choice in the open world;
All high-level loot, consumables, legendary loot, and gold dropped by the World Boss;
Some Scattered Prism;
Character experience and Paragon Points obtained during the boost.
This boost will be completed in

Piloted mode.
Alternatively, you can establish remote control on your PC using Parsec. In this case, you will log into the game and let our player take over your character remotely. In this scenario, you will log into the game, allowing our player to assume control of your character remotely. The advantages of this method, compared to regular piloting, are twofold: first, you don't have to share your account details with anyone; second, the remote control is less noticeable and harder to detect than account sharing, making it arguably safer. Your Internet connection has to be good enough to support the gameplay, though.
ETA

The ETA for this service depends on the world boss and is mainly influenced by their respawn timers. The exact ETA will be available after the launch. The actual kills themselves are unlikely to take long.
Requirements

Character level that's sufficient to kill the selected boss. For example, to beat Ashava you have to be level 35+. Feel free to use our Diablo 4 power leveling boost service if you want to reach max level quickly.

Diablo IV campaign has to be completed. Feel free to use our Diablo 4 Story Mode Boost if you need help with this.

We will need access to your Diablo 4 account for some meaningful amount of time to work on your order. It will be occupied while we work.

Please disconnect the Battle.net Authenticator or disable the "always require authenticator for login" setting in Security Settings. Your account will be protected by the secret question for the duration of your boost. Don't forget to re-enable it once we finish the service.
World Bosses in Diablo 4: Overview

In Diablo 4, World Bosses are a new breed of enemy. These formidable foes are not just bigger and stronger; they bring a whole new level of challenge to the game. Some bosses also open access to higher World Tier, while others can only be encountered if your World Tier is high enough. Unlike regular bosses, who were located in their own locations in all previous games since the original Diablo, World Bosses are part of the open world. They can be found roaming the wilderness, waiting for brave adventurers to challenge them. But be warned, these bosses are not for the faint-hearted. World Bosses require a group of players to defeat, and their mechanics are far more complex than those of regular bosses. Read More

Loading...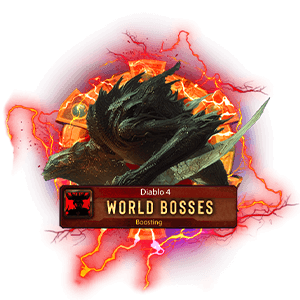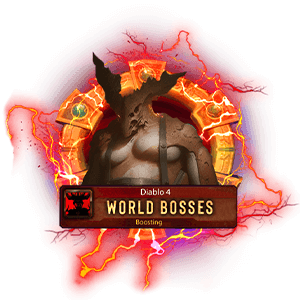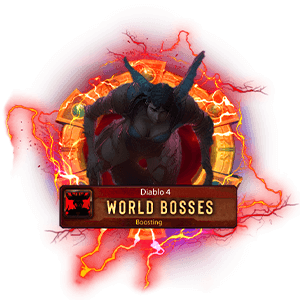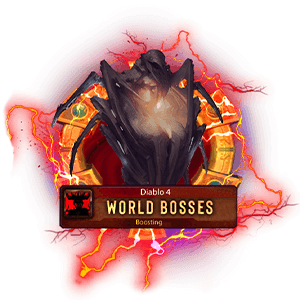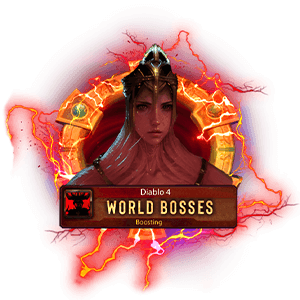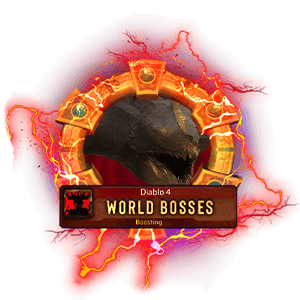 Frequently Asked
Questions
When Is the Diablo 4 Release Date?
Diablo 4 is set to release on June 6, 2023.
Yes, it is possible to solo World Bosses in Diablo 4. This was demonstrated by a player named Wudijo who managed to solo the World Boss Ashava. Wudijo's achievement was recognized by Blizzard, and his strategy and perseverance serve as an inspiration for many players. However, it's important to note that soloing Diablo 4 World Bosses is a significant challenge that requires a high level of skill and a deep understanding of the game's mechanics.