Raszageth Heroic Boost
The first Dragonflight raid and the latest Patch 10.0 for World of Warcraft's Dragonflight expansion are both coming soon. In the second week of the expansion, players will be able to enter Vault of the Incarnates and begin exploring the next raid tier.
Here you can buy Raszageth, the Storm Eater boost. A Heroic Raszageth boost run's objective is to kill the last boss in the Vault of the Incarnates in Heroic difficulty. Fight alongside one of our elite raiding groups and we'll help you to take on the first Dragonflight antagonist in grand fashion! You are guaranteed to obtain the last boss kill achievement in the VotI raid and if you're lucky, some epic level 411 gear in a short amount of time.
Product Description

Killing Raszageth, the Storm Eater, along with our raiding guild, will win you the Raszageth, the Storm Eater achievement, and bring you one step closer to the Vault of the Incarnates meta-achievement.

You can choose either
Self-Play or
Piloted mode for this boost.
What are you guaranteed to get?
Ahead of the Curve: Raszageth the Storm-Eater (AotC) character achievement;
Credit for killing the last boss on Heroic mode.
What's NOT guaranteed?
Loot. Unfortunately, we can't afford to bring unsaved characters to every raid run. This means that you and other customers will be the only unsaved characters in the raid. The boss may or may not drop 1-2 items during your run. You will be able to roll on these items according to the rules of the Group loot system.
ETA

The time required for the boost is between one and two hours. Similar to the rest of our raid boosting services, your run will begin at the appointed time. In order to find out when you will be able to accomplish this, please refer to our Raid Schedule.
Raszageth, the Storm Eater Loot
Raszageth, the final boss of VotI, is a worthwhile fight because, on Heroic difficulty, he drops item level 411 loot. Group Loot's random nature means we can't promise any specific items or a certain quantity of pieces of gear to each player. Raszageth may provide your group with 1-2 items, but it's not guaranteed by any means. Group loot allows you to Need and roll on an item if it is both an upgrade and usable by your spec.
Heroic Raszageth Boss Kill Requirements

Level 70 character. Use our Dragonflight leveling boost service if you don't meet this requirement.

We will need access to your World of Warcraft account for some meaningful amount of time to work on your order. It will be occupied while we work.

Please disconnect the Battle.net Authenticator or disable the "always require authenticator for login" setting in Security Settings. Your account will be protected by the secret question for the duration of your boost. Don't forget to re-enable it once we finish the service.
WoW Vault of the Incarnates Raid General Info
The new WoW Dragonflight expansion's first raid is called VotI. Its primary goal is to set the stage for the rest of the story and introduce the player to important non-player characters (NPCs), both friendly and hostile. Raszageth is the first major opponent to appear in the Dragonflight expansion. As a result of her overwhelming power, Dracthyr was compelled to imprison the ancient proto-dragon within the Dragon Isles' Froststone Vault. After being set free by the Primalists of Grimtotem, she plans to exact her revenge on the Blue Dragonflight in retaliation for their use of arcane power.
Vault of the Incarnates Raid Entrance
The dungeon portal to the Vault of the Incarnates can be found at 72, 56 in eastern Thaldraszus.
Vault of the Incarnates Bosses
The loot item level is directly tied to the difficulty setting and the boss. For Heroic, the loot ILvL is the following:
Eranog – 402 iLvl Gear.
Terros – 402 iLvl Gear.
The Primal Council – 402 iLvl Gear.
Sennarth, The Cold Breath – 402 iLvl Gear.
Dathea, Ascended – 402 iLvl Gear.
Kurog Grimtotem – 402 iLvl Gear.
Broodkeeper Diurna – 411 iLvl Gear.
Raszageth, the Storm Eater (last boss) – 411 iLvl Gear.
If you want to fight all the raid bosses, order a raid boost from EpicCarry. Our professional boosters will make sure you've got everything you came for! With our Raszageth Heroic boost you'll get the Curve achievement which will help you to find a good raid group.
Final Boss Loot
There are quite a number of different rewards, waiting for players in VotI. Raszageth boss drops weapons, trinkets, and several parts of armor including level 402 tier set tokens.
The Vault of the Incarnates boost service may be completed on Normal, Heroic, and Mythic difficulty, so the rewards will be adequate and appropriate.
Raszageth Boss fight: how to defeat Raszageth
Blizzard has established a habit of increasing the difficulty of PvE encounters to challenge WoW players. The last encounter in VotI raid follows suit. If you want the best gear, you'll need to kill Raszageth, which is no easy feat even for professional and well-prepared team. Normal boss fight is doable, but Heroic Raszageth was nearly unbeatable in beta until the devs nerfed her damage.
Other Vault of the Incarnates Boosting Services From Epiccarry

Players who value their time but want to obtain some amazing loot and achievements should consider purchasing our Raszageth kill services, which are available in all difficulties. Witnessing the encounter and learning the lore of Dragon Isles is one of the best reasons to begin Dragonflight with a Raszageth carry. If you use the VotI last boss carry service, you won't have to worry about the team's performance or whether they will wipe the raid.

We offer a variety of other Vault of the Incarnates services in addition to the Raszageth kill boost. The majority of them are designed to maximize your chances of obtaining loot or prestigious achievements.

Choose Glory of the Vault Raider boosting service to receive a unique mount and great achievements.

If you're looking for equipment, we have a special deal for you! You can quickly boost your character power and rise to the ranks of the most powerful players in your realm by using our Vault of the Incarnates Full Gear carry. Our experienced players will clear the dungeon as many times as necessary to ensure that you have a VotI item in each of your gear slots. It is also possible to equip yourself with best-in-slot (BiS) gear for your class.

We also provide full VotI runs on all difficulties. Purchase a Heroic difficulty VotI run and enjoy all of the gear available through the new Group loot system, or supplement your run with a number of loot traders to maximize loot efficiency! Or, even better, buy a Mythic Vault of the Incarnates carry and get the strongest gear for your character as well as other awesome rewards right at the start of the expansion!
Kill Raszageth and claim the prestigious Ahead of the Curve achievement!
Buy our Heroic Raszageth kill or Mythic mode kill boost to earn Ahead of the Curve or Cutting Edge. Both achievements require defeating Raszageth before the next raid content. These services are simple: hit boss at least once to receive credit for your Ahead of the Curve achievement, and our raid group will kill Raszageth on a chosen difficulty.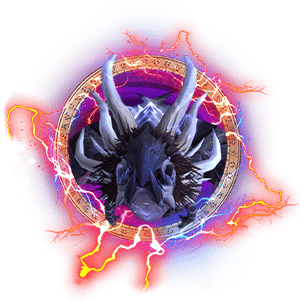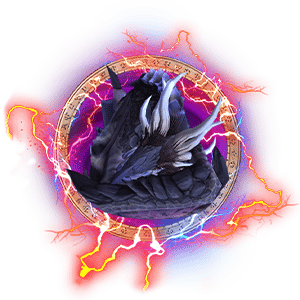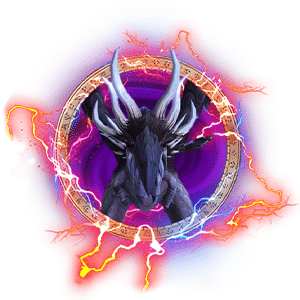 Frequently Asked
Questions
Will I get Loot for Killing Raszageth?

Unfortunately we cannot guarantee loot for last boss kills in Group loot mode. You and other customers are likely to be only characters in the group without a save meaning that the boss is unlikely to drop a lot of items. If it does, you will be able to participate in loot distribution according to the game's rules, i.e. roll on the item if you can use it and if it upgrades you. We don't guarantee any loot for killing Raszageth.
How it works?

Configure your Raszageth carry service and submit your order.
If you have questions about your WoW Dragonflight order, please contact customer service. You can contact us via live chat or email.
Our customer service professionals will contact you via your preferred messenger or online chat to confirm your booking or ask when we can book your Raszageth Kill boost.
We'll work with your schedule to book your Raszageth Heroic boost.
Your WoW Dragonflight boosting service will begin at the appointed time. Please don't be late!
After your Heroic carry, we'd appreciate a Trustpilot review.